Dj Chiqa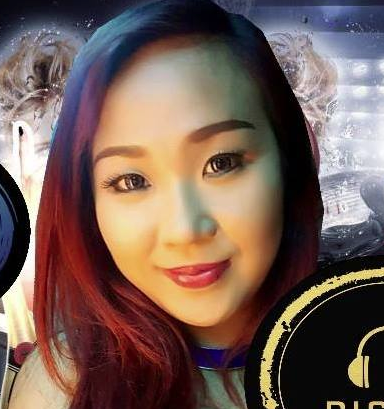 DJ ChiQa – Biographie

DJ ChiQa is a General Music DJ of her actual name is Citra Lusiana. She was born in Jakarta, Indonesia on 18th of February 1986 and moved to Luxembourg in 2011. She plays from House to Electronic Dance Music, from Oldies to New Charts Music, from HipHop to Latin Music, from Pop to Rock Music.

She started DJing the first time in 2008, influenced by HipHop and House Music in the beginning of her career. She played in many clubs & events in Indonesia from 2008 - 2011 (Vu's Lounge Bogor, Tipsy Bar Kemang, Nu China Kemang, 9Clouds Jakarta, Musro Hotel Solo & Jakarta, Sanghyang Hotel & Spa Anyer, Calvin Klein promotion events, TeeBox Bar Padang, Centro Club Jakarta).

In 2011, she moved to Luxembourg and started to play as Reguler and Guest DJ for Clubs around Luxembourg, Germany, and Belgium (Epic Lounge, Am Keller, Castle Bar, Verso, 5 Heisse Nächste Perl Germany, CAV'o El Companero, Scott's Pub, Big Beer Company, IKKI, Zulu, Den Hollänner Schueberfouer, Villa Hadir, Le Diff, Brasserie Tire-Bouchon, Family Bar Arlon Belgium, EL Chupito, Lo Stadio.

She plays most of the time also for Private Events such as; Weddings, Birthday Parties, Christmas, New Years, or Corporate Events (Hotel Simon's Plaza, Sporthotel Leweck, Cercle Cité Place d'Armes, Brasserie K116, L'Ultimo Restaurant, Shirafu Restaurant, and more private events).

In order to meet what clients' needs and to satisfy their music taste; as a General Music DJ, she plays based on her clients' music requests (especially for private events). Clients shall be free to consult or communicate what music they prefer for their events.

Besides a DJ, she is also known as a Singer who likes to colaborate with other Musicians. She was a Vocalist in a Band, a Vocalist and Guitarist in an Accoustic Group. She does some Accoustic solo shows and work with some Musicians to perform Music Shows as well. After all this years experience, she is ready to do even greater things in the future. She is more than happy to work with more DJs or Musicians. "–

I am ready to prove the world that Women can also do something big, regardless their Nationalities or Ethnicities. –" ChiQa.